Is Yours an All Inclusive Workplace?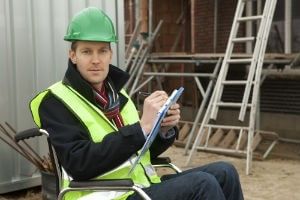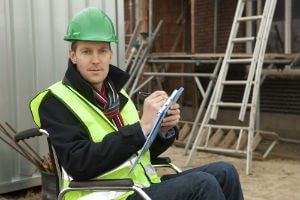 Is Your Organization or Business, all inclusive, when it looks at offering Employment Opportunities?
Disabled people are a fabulous untapped talent pool of loyal and committed employees. They bring a perspective that can help transform an organisation's culture, client relations and performance for the better.
As Evac+Chair Distributors we specialise in helping you eliminate danger for any employees / clients / visitors etc who would not be able to use the stairs in any emergency evacuation. This can also include injured, obese, pregnant, asthmatic, or a variety of other conditions. Conscientious employers and building owners must make sure of the safety of everyone. Evacuation Schemes leaving such ones behind must be the absolute height of discrimination, and fly in the face of our Human Rights Act as well as Health and Safety in the Workplace regulations. See our page "New Zealand Legislation."
The State Sector is taking a leading role to increase the employment and retention of disabled people. Adopting strong policies and practices will result in an inclusive and diverse workplace that reflects the make-up of New Zealand. The State Sector is committed to building a workforce who is strong, resilient and diverse, by providing an environment where people are able to reach their full potential.
Several web sites below cover various related aspects, as well as initiatives to employ such ones.
Taking the Lead video for real-life stories of employing disabled people. www.ssc.govt.nz/Lead
The Government Office for Disability Issues www.odi.govt.nz is the political connection and can be useful in determining direction.
A number of organisations provide support and assistance to disabled employees or can help you recruit disabled people for available positions: Workbridge – is a not-for-profit organisation that can assist you with finding disabled employees, providing you with advice and support on recruitment and follow-up support after hiring. They also administer Support Funds which can help with additional costs. https://workbridge.co.nz/   Workbridge have in some cases funded the purchase of an Evac+Chair if it has been deemed critical to that person's employment.
There are a number of disability support groups and that can assist you with finding disabled employees, providing you with advice and support on recruitment and follow-up support after hiring.
The list of Supported Employment agencies can be seen at https://www.nzdsn.org.nz/employment/It also has an 'available now' section where employers can view profiles of disabled people seeking employment. They are hosting a national Employment Symposium 10th Nov 2020 in Wellington which will bring together providers, employer groups and government to look at a number of key developments.
ACC – can help with modifications and provide advice about how to assist employees who have acquired a disability through injury to return to work. www.acc.co.nz
Work and Income – can provide a modification grant, work brokers to help you find employees with the right skills or provide wage subsidies. www.workandincome.govt.nz
Other information resources are also available to employers, such as help from other employers. Your organisation could learn from others' successes by: Reading other employers' success stories about how they have successfully employed disabled people.
Minnie Baragwanath has been the flag bearer for "Be Accessible" an organization launched in 2011. Leading a dedicated group of people she has traversed New Zealand encouraging accessibility for all check out www.belab.co.nz/
Also a link to explain the importance of employing access citizens within businesses: https://www.belab.co.nz/the-talent-shop
Here is a link to a free self-assessment for organisations to fill out if they want to look at where they might have gaps: https://www.belab.co.nz/accessibility-assessment
Joining employer networks for employers who share the vision of improving the use of the resources offered by disabled people. www.beaccessible.org.nz
Much of the above information is taken from the Ministry of Social Development toolkit on employing those with disabilities
https://ssc.govt.nz/assets/Legacy/resources/Toolkit-Employing-Disabled-People.pdf