How Does Evac+Chair Work?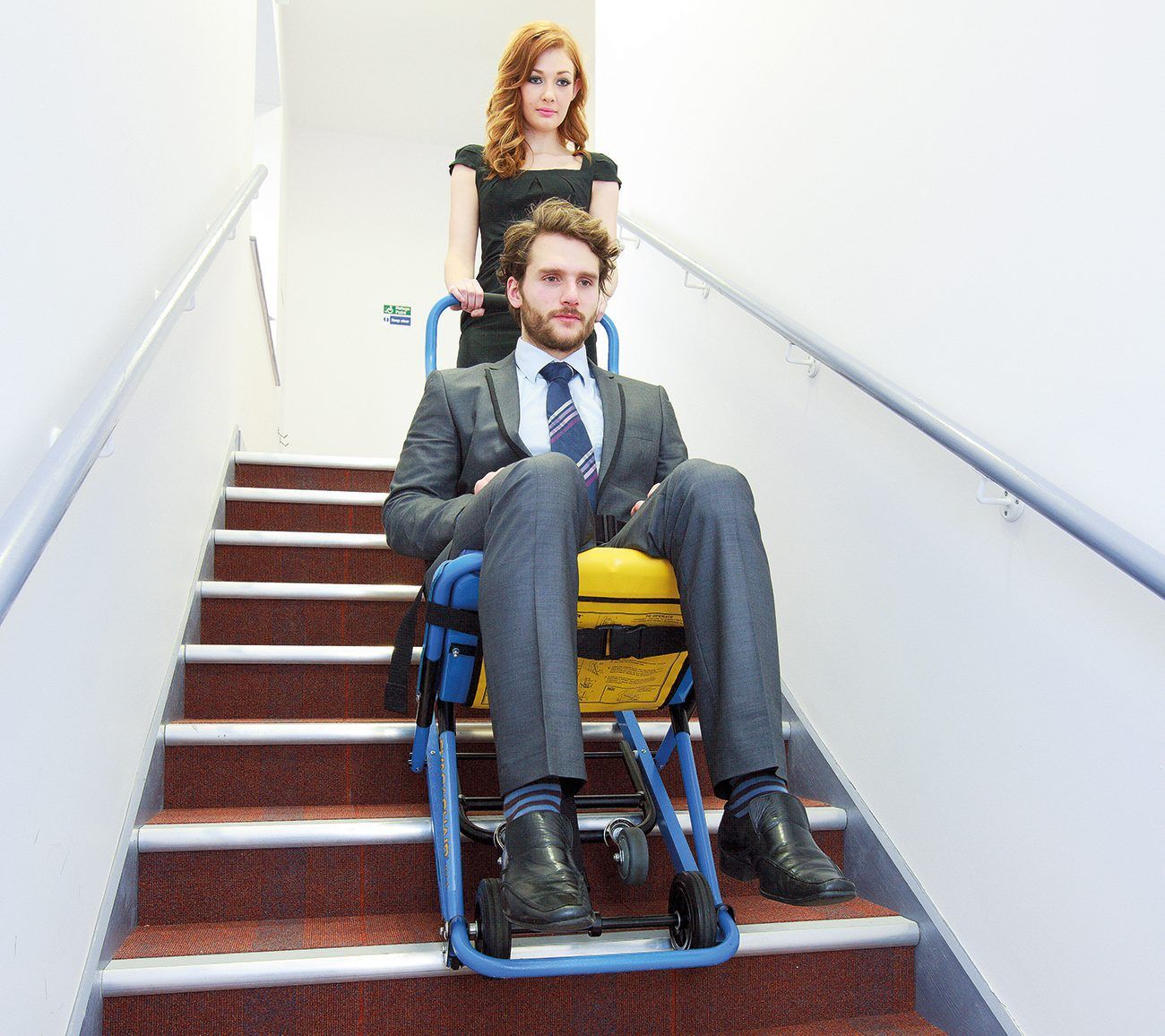 Simple, reliable, lightweight and compact. They are easy to carry and compact to store. Rubber tracks with a built-in braking system ride smoothly and quickly down the toes of stairs.  They are easy to operate, but one or two important techniques need to be mastered to give a smooth ride. Correct training is important.
See our page "Beware of Look Alike" Some cheap imports are being distributed in NZ  They have been tested and proved to be dangerous to operate and sub standard in manufacturing and material used.